Two groups, SEV and Endeavor, are joining forces to form a community of innovative Greeks. Who will benefit from Greece's economic prospects by creating growth, jobs and strengthening the resilience of the Greek economy. Late last year, a global not-porn-profit organization based in Greece did a fantastic job of working with the Greek startup ecosystems. To provide knowledge and support to young entrepreneurs aspiring to the region. Now the two groups have teamed up to create an innovative community of Greeks which will benefit Greek economic prospects, grow growth and create jobs, and boost the resilience of their economy.
The Association of Enterprises and Industry in Greece, also known as SEV, is a non-profit organization whose aim is to create in Greece a new international community of Greek businessmen and businesswomen with a common aim.
The network aims to bring Greek entrepreneurs, investors, managers, and researchers from around the world together with the fastest-growing Greek startups. The team behind the Great Progress program has been coordinated with Greek investors, who have up to $10 million in investment capital at their disposal. The Greek Startup Universe online program is free for Greek and Cypriot tech startups and promising technology companies. The program aims to bring together innovative Greeks in the world through strategic partners like GreekTech in New York and Cyprusinno in Cyprus, as well as the Economic and Trade Office of the Greek Consulate General in San Francisco.
Greek start-up to explore new markets
Greek start-ups will have the chance to work with leading companies through this initiative. They will exchange well-known tips and advice, and explore new markets as the world grows. A common goal is to create an open knowledge network, a space where the world-renowned Greek entrepreneurs, investors and senior executives can exchange information, connections, and xvideos on how to grow and start a business in Greece. Innovative Greeks initiative aims to become a digital community through participation of  creative Greeks from all over the world who are willing to share their knowledge, connections, and money with fast-growing Greek startups.
A panel of experts from across business will take part in the next Hellenic Innovation Network (HIN) webinar on April 8th. The webinar will include a discussion with founders of four Greek start-ups that are advancing from fund-raising to scale-up and achieving global growth for Greek companies. Successful founders of Hellenic descent, investors with specialized leadership experience from some of the largest technology innovation centers, will meet with Greek and Cypriot founders of tech start-ups from around the world during the eight-week initiative. This community of start-ups not only offers networking opportunities but also benefits from the dissemination of knowledge by those willing to share their knowledge, connections, and resources to contribute to the growth of the Greek innovation ecosystem.
Prime Minister Kyriakos Mitsotakis will participate in the Innovative Greek Digital Conference and will take part in a question and answer session with Chairman Sev Dimitris Papalexopoulos and chairman Costanza Sbokou Konstantakopoulou. Greek Deputy Minister of Economic Diplomacy Kostas Fragogiannis will explain how Greek economic diplomacy can support businesses in today's world.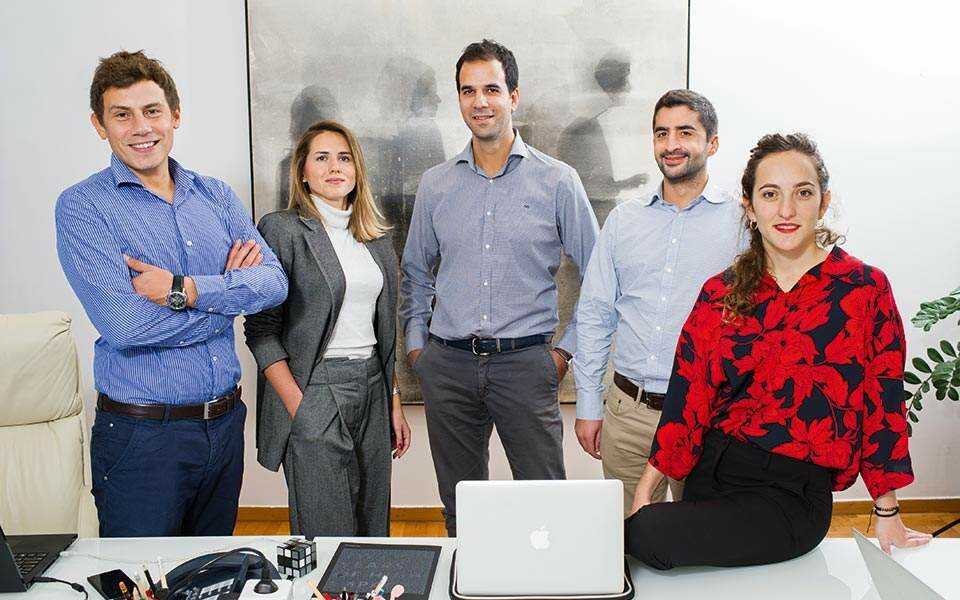 Adapt and overcome
Indeed, the pandemic in Greece has produced mini-brain gains, as technology professionals come together and engage with start-ups, executives, and investors. Greek startups and investors have also extended their cooperation to neighboring Cyprus, Romania, Albania, and Bulgaria.
What the pandemic means for Greek investors and startups is that everyone recognizes that they can work and hire anywhere, and that Greece is not a bad place. Successful Greek technology companies will not look to the Greek market, but it can be a springboard for them to compete in the global market.
We will continue to support Greek startups because we cannot afford to forego amazing companies in our own backyard and because we are investing in Europe and across Europe. We will invest in startups across Europe by connecting with founders, investors, and consultants in Greece and targeting Greece. For local startups, we will seek Greek founders from around the world and invest in Greek founders based in the United States.
Endeavor is a global non-profit organization with an award-winning and innovative model of private sector development looking for dynamic professionals to work as entrepreneurs selection and growth managers in Athens, Greece. Endeavor Greece strives to add high-quality professionals with 3-7 years of experience and passion for entrepreneurship to its team, who share their vision to support entrepreneurs and accelerate growth and change in Greece. Katerina Pramatari, is a founding partner of UniFund, a Greek VC fund with a technology transfer and innovation window of EUR 30 million. Equifund invests in start-ups and spin-offs in the pre-start and start-up stages to support the growth of new companies exploiting the hidden potential of existing Greek universities and R & D in the technology sector.
Greek start-ups strive in diversity
Alexandra Choli is an experienced expert in operations and business development strategy, an enthusiastic entrepreneur and founder of Metavallon VC, and an active angel and institutional investor in Greece.
IFC / World Bank Group, a member of the World Bank Group, became a shareholder of Hellas Beeg Direct, a groundbreaking Greek start-up aimed at disrupting the country's insurance industry. IFC has invested €3.5 million in the company as part of a $7 million share offering.
Innovation Norway supports the Greek software provider Ulysses Systems Hellas and the Norwegian Software as a Service (SaaS) solutions provider Vesselman in developing an integrated plan for maintenance systems, project management tools and technical projects. The project, supported by an EEA grant to develop integrated software solutions from Ulysses and Vesselman, is the best in its category. It will connect maintenance systems from 1 June 2020 and will be initiated by Vesselman CEO Glenn Edvardsen and founder of Ulysses Systems, Dimitris Lyra.
Digital services and systems related to maintenance and dry dock processes will improve in their functions. The integrated solution between the Ulysses and Vesselman software, both of which are the best in their category, enables the unlimited exchange of information between the two programs. Ship managers would have a complete overview of the maintenance process and a complete overview of ship repairs. The solution based by ensuring extensibility and adaptability to other applications promises to be innovative in its industry. The Norwegian partner Vesselman offers its innovative and popular technical project management for dry dock applications.
Development to improve life quality
Greek and Odysseus will provide a management system for technical operations, planning, documentation and technical maintenance. The Federal Highway Administration has awarded $8.7 million in grants to Surface Transportation System Funding Alternative (STSFA) to eight projects to test new user-based financing methods for roads and bridges. The projects will explore a variety of long-term financial support options for the Highway Trust Fund.
Optimization of ship maintenance and operational performance in the long term. It will enable preparation, planning, and implementation of dry dock projects as well as planned maintenance and dry dock of seagoing vessels. The solution enables the preparation, planning, and implementation of dry dock projects as well as the planned maintenance of dry dock and seagoing vessels.
The project will replace 700 feet (0.21 km) of cast iron pipe and lead joints with new 8 inches (0.2 m) of polyvinyl chloride on the main and 600 feet (0.18 km) of supply pipe.
They will also support contact with transport officials to help the public understand the new methods. The authority will also receive $300,000 for the lead knife replacement project. Since the Highway Trust Fund's creation five years ago, the Federal Highway Administration has allocated $737 million to 37 projects across the state. All this to test the design, implementation, and adoption of a range of user-based systems such as mileage-based charges.